Have you ever heard about gyoza? About Japanese dumplings with a delicious finely chopped stuffing? So what is that exactly?
Gyoza dumplings are similar to Chinese jiaozi. But, after trying them, I can say that comparing these two, gyoza's wrapper is softer. The other thing is that gyoza dumplings are fried only on one side, while the other side is left just steamed.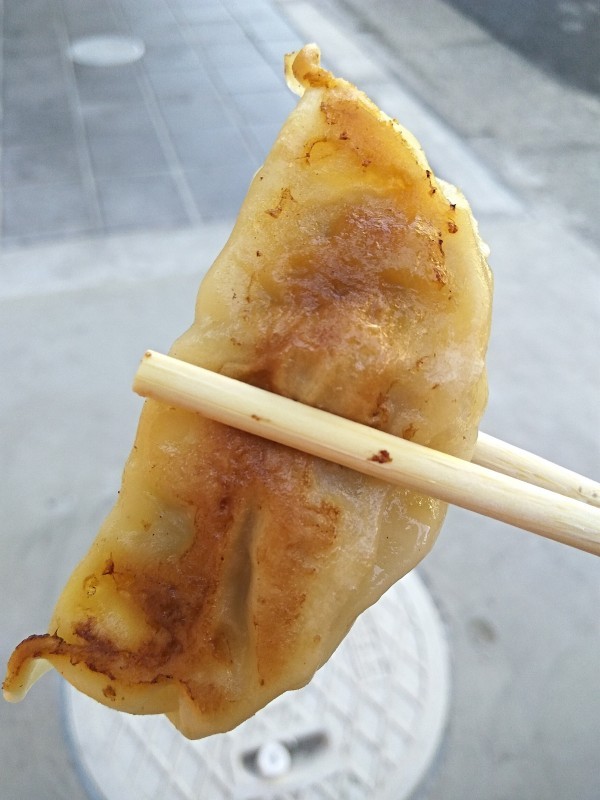 Japanese people eat it alone with a light sauce basing on soy sauce and vinegar, that enhances subtle flavors. We had them a couple of times just taking a gyoza tray from 7-eleven shops for a take-away meal.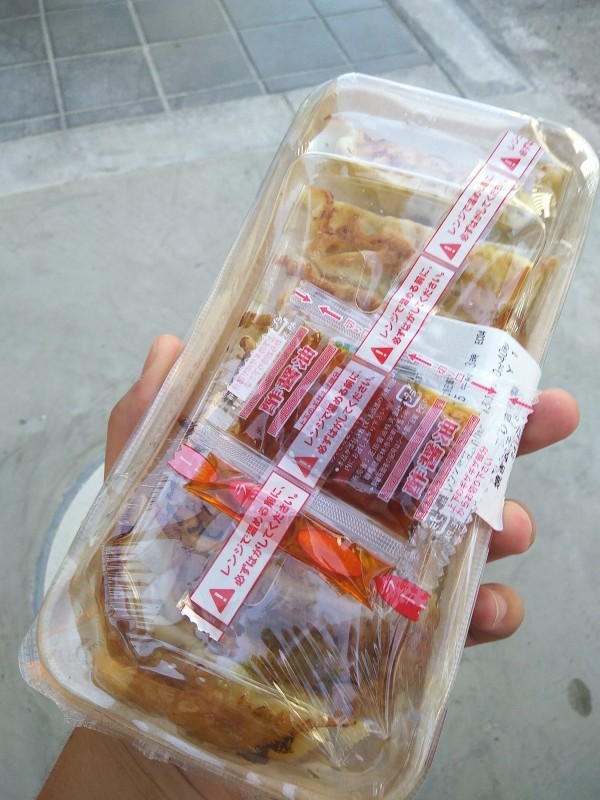 But, in Okayama we found Gyoza hot-dogs, that were made of gyoza dumplings put into a long sandwich and served with some extras. That could be cheese, wasabi or yakisoba. By the way, yakisoba are stir-fried noodles with Worcestershire sauce. Of course, different mixes of these additional extras were allowed. We selected hot-dogs only with local ingredients so with yakisoba and wasabi. And that was o good choice.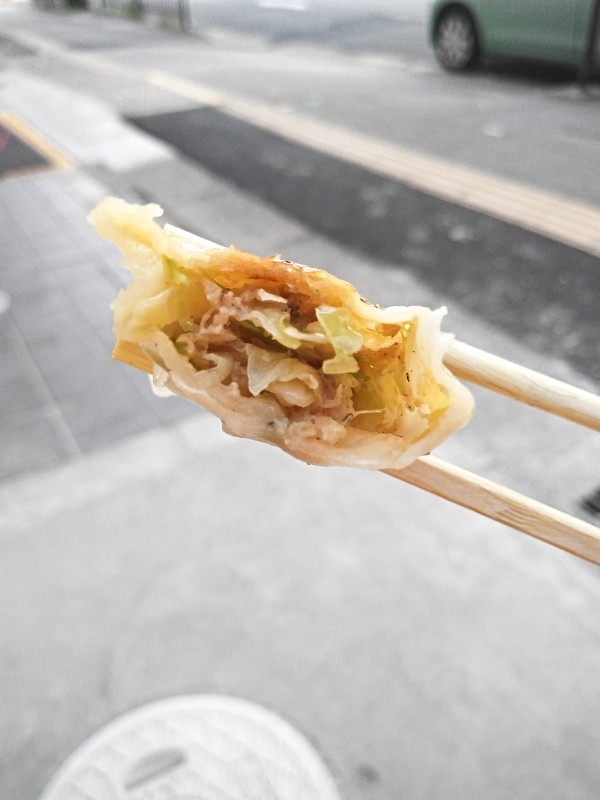 A regular gyoza is stuffed with minced pork or chicken, Chinese cabbage, onions, garlic and green onions. They are fried only on one side and left steamed on the other. Then they are served on their steamed side, so the crispy, golden side is up, what makes them shine on a plate.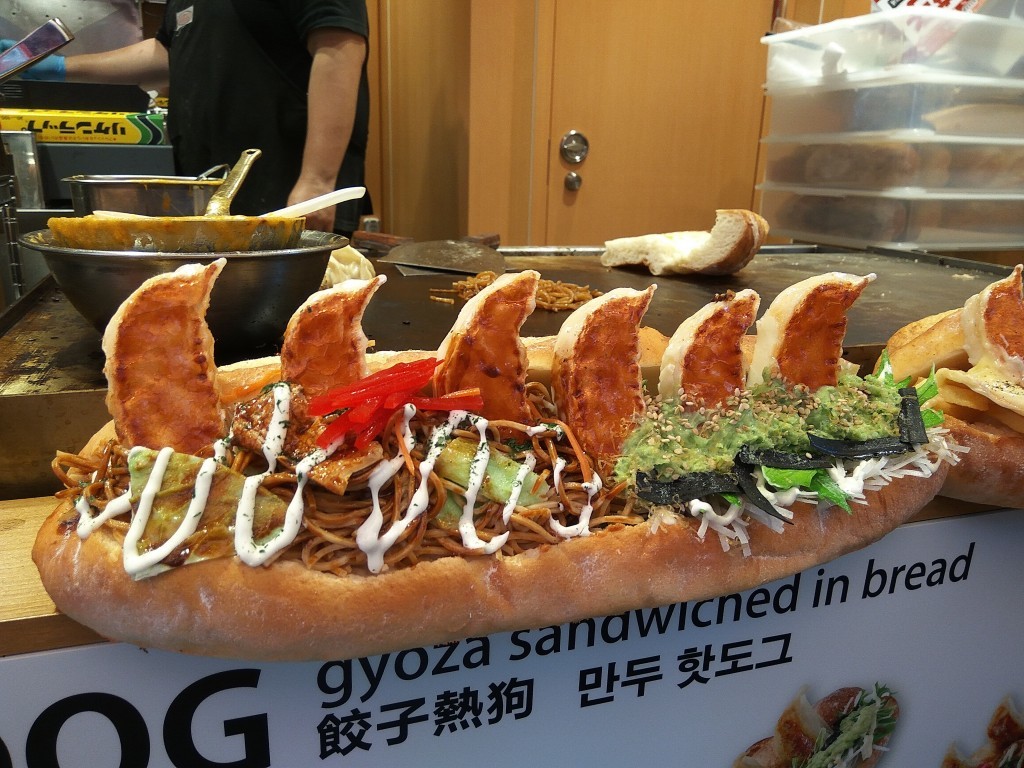 The gyoza we had in the sandwich were prepared in the same way. Half-steamed and half-fried, with a soft stuffing and in a delicate wrapping dough. A long, hot-dog like bread was partially topped with yakisoba and partially with wasabi. On top of it were stuck gyoza. Three of them placed on wasabi and the other three on noodles. Actually, I must admit, that while ordering gyoza hot-dogs we assumed that the whole sandwich would be the same. Fully covered with yakisoba and wasabi, so we were surprised when we got it divided. However probably that was a better solution, as thanks to that we could distinguish all flavors.
Gyoza hot-dog was a nice try. Satiating, crispy and soft, hot and mild in the same time. That is also a good example of how Japanese and western cuisine can be easily mixed together.
See related