After a short tour in Château Kefraya we started our adventure with wine tasting. During our visit we tried five wines. Two Château Kefraya – red 2012 and white 2016, Les Bretèches 2014, Myst 2016 and Comte de M 2010.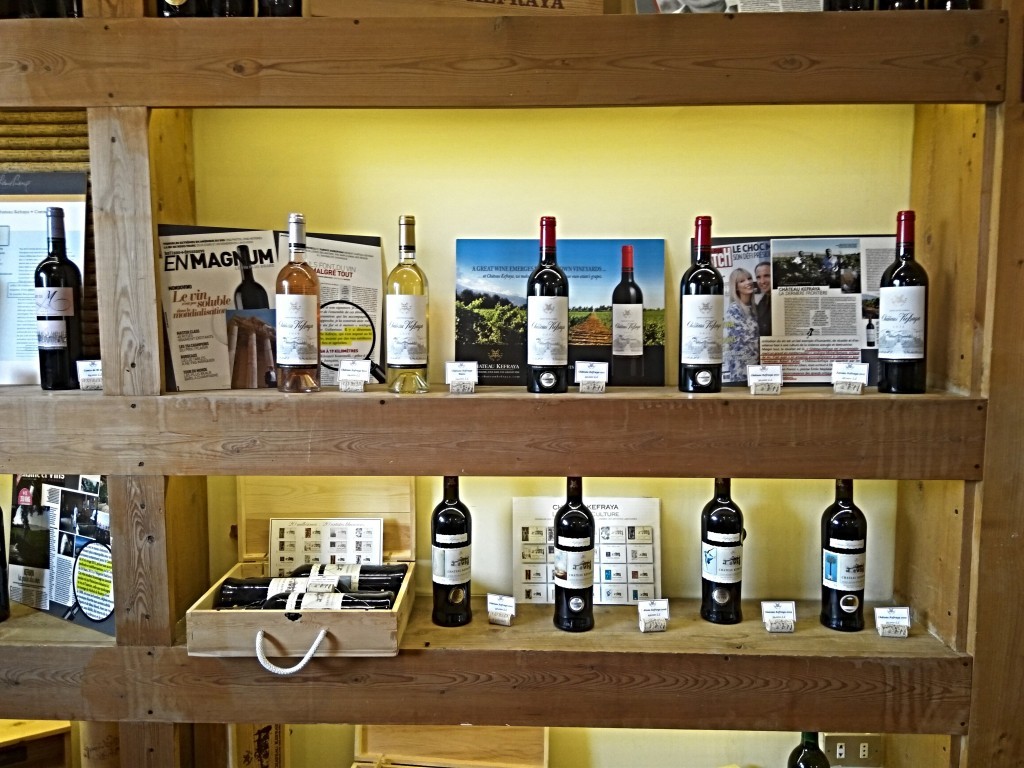 Château Kefraya Red is a blend of three varieties of grapes - Syrah, Cabernet Sauvignon and Mourvèdre.
Château Kefraya rouge is aged in barrels from one year and a half to two years. It can be kept in bottles for even ten years or more.
It is a dry wine with some spicy hints and some slight tastes of cherries. It is moderate in the amount of tannins, so even if you do not like very dry wines, you might enjoy it too.
Château Kefraya white 2016 is a fruity, soft wine. It is a blend of Chardonnay and Viognier grape varieties. It is delicate, however not refreshing even if served chilled. I would recommend joining it with poultry, seafood dishes and fish.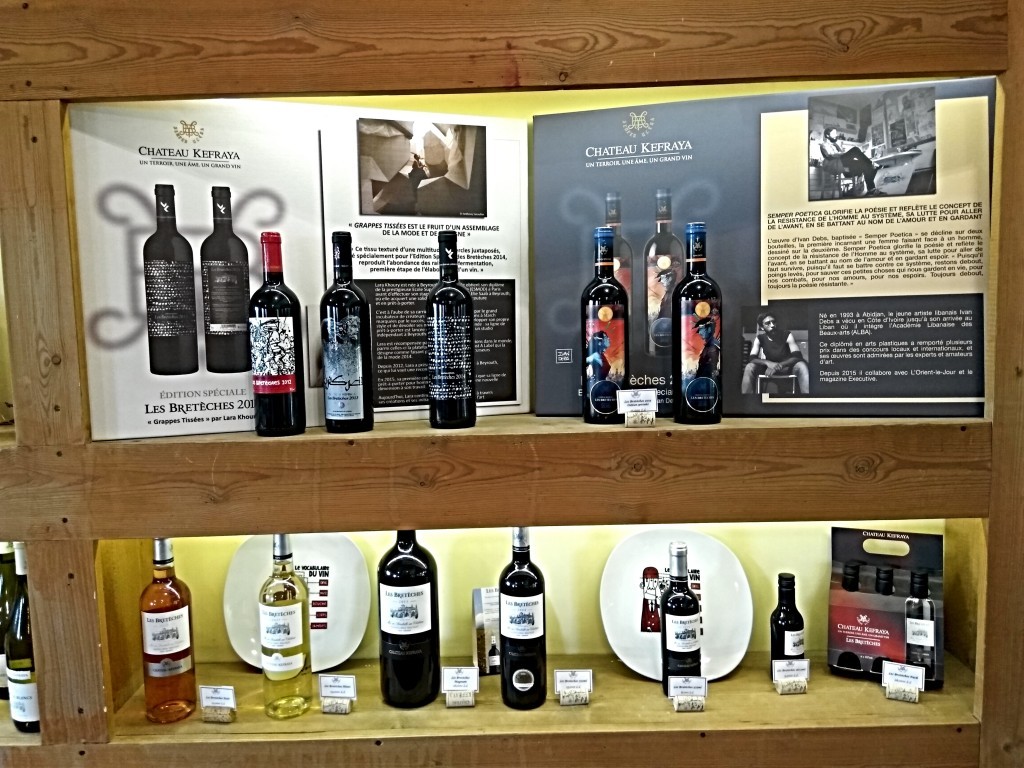 The next wine - Les Bretèches 2014, I enjoyed a lot. It was richer in tannins, darker in the color, almost burgundy. The aroma and the taste are a composition of red fruits and blackcurrants. It is a dry wine with a little bit of bitterness in the aftertaste. Les Bretèches is made of Cinsault grapes.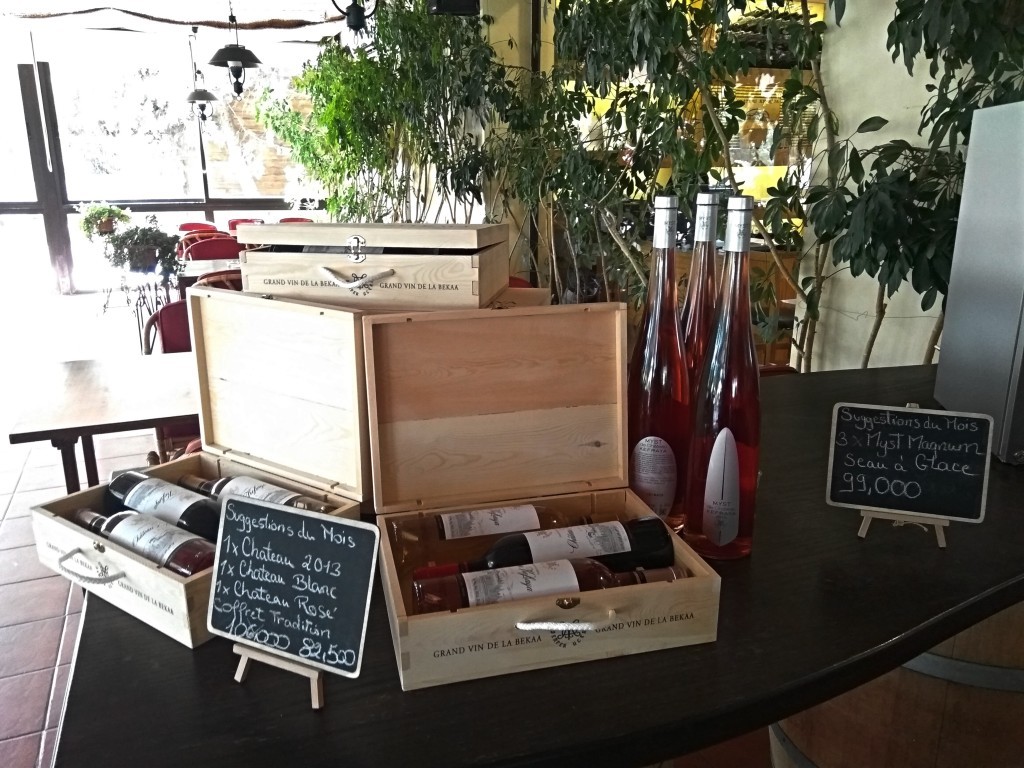 Then we had an opportunity to try a rose wine – Myst 2016. It is soled in a long and tall bottle, what gives it a unique design. Myst 2016 is a light rose wine full of floral aromas combined with litchi, strawberries, red and black current and some forest berries. It is a great composition of two vines varieties – Cinsault and Syrah. I would describe it as a soft rose wine good for enjoying with desserts or just alone as a refreshing appetizer.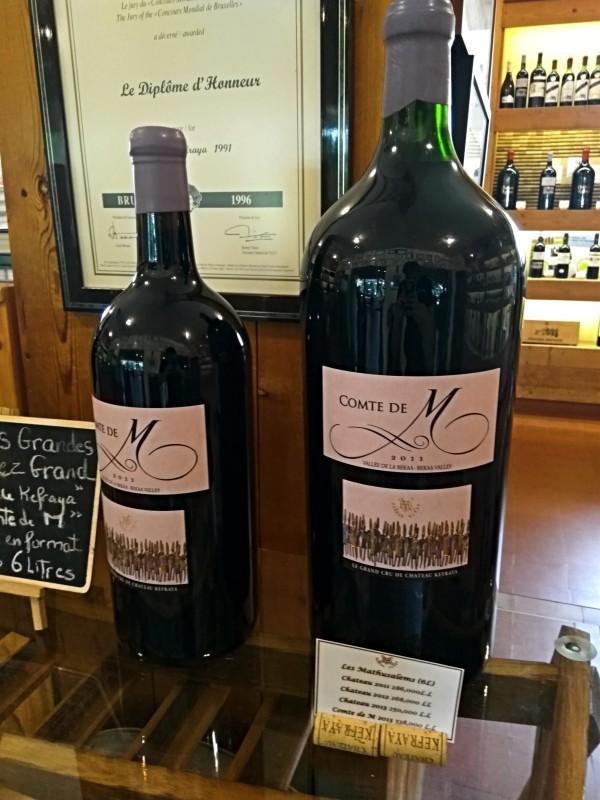 The final one was the one that we loved the most. Good it came as the last one in the tasting schedule! Comte de M 2010. It is a dry wine with a deep purple color and full of tender tannins. I would describe it as crème de la crème. Comte de M is a blend of Syrah and Cabernet Sauvignon and limited to grapes that are cultivated on a specially designed land of nine hectares at the elevation of 1100 meters. Thanks to that grapes are precisely selected and have a unique flavor. They are rich in tannins, sweet and fruity. The wine combines tastes of black fruits, some wooden aromas and flavored tannins. Comte de M is a great composition of different and often opposite tastes, that create an awesome bouquet. Stronger in it's aroma would go well with red meat, steaks, cheese and grilled plates.
So, it was another great day, full of unforgettable experiences, wonderful views, good wine, some inspiring furniture ideas and a lot of additional information on the vine production!
See related