As we love wines, especially these red, we couldn't be in Lebanon and not visit vineyards. That was just a 'must'. We selected a couple of them, just to have an overview of what kind of a wine do that country produce. The most surprising thing about Lebanese vineyards was the fact, that some of them are internationally recognised! So, at the beginning we selected Château Musar. Well, I must admit it wasn't the best choice if it goes about the order of our wine tasting. That is the best vineyard in Lebanon, so we should go there at the end, not to spoil our sensations, let's say.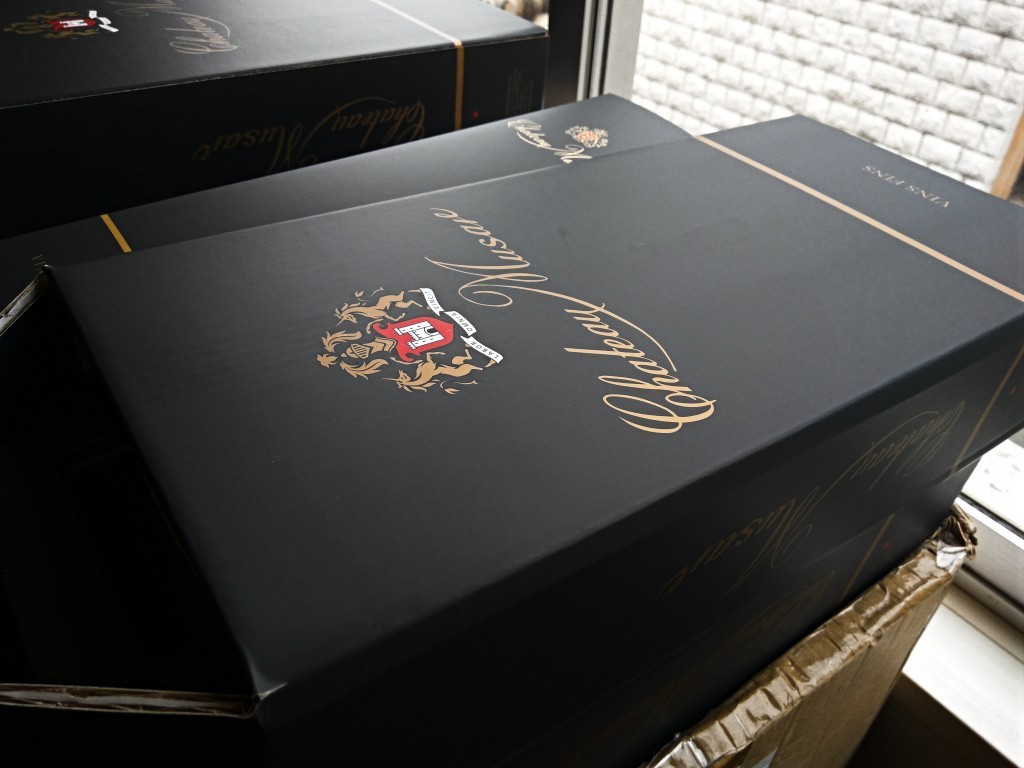 Château Musar is located not far away from Beirut. Just 25 to 30 km north from the capital. The town is also worth visiting as it has a nice atmosphere, medieval look and looks as it could look like hundred of years ago.
At our arrival to the vineyard, we were welcomed by a woman at her fifties or sixties. A very amiable and portly woman, that guided us around cellars and explained a lot of things about wines.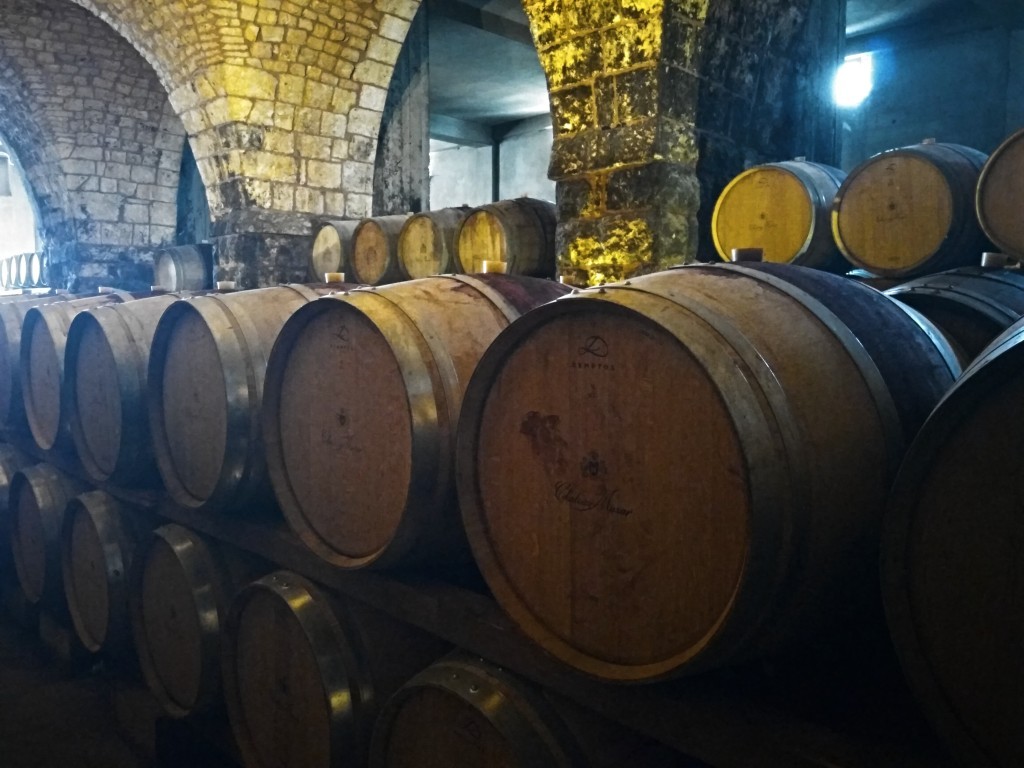 We started our tour in cellars where the vine from Bekaa Valley is stored. As she explained it to us, the reson for that is that, at the time of founding Château Musar (1930) the political situation in that region was not stable. That is why the founder, Gaston Hochar, decided to produce his wine close to Beirut, where he could be more sure that the region would stay in country's boundaries.
Vineyards are located in Bekaa Valley, close to the town of Kefraya. The valley in itself lies between the mountains of Lebanon and Anti-Lebanon and vineyards are at the altitude of around 1000 meters above the sea level. What is more, grapes in that region have been cultivated since a long, long time ago. The climate here is great for vines. Nights are cooler and the summer time is long, what prolonges the ripening period.
From one hectare, they produce about 30 to 35 hectoliters of wine. Cabernet Sauvignon and Southern Rhone varieties such as Carignan and Cinsault are used for red wines, while for white ones, Merwah and Obadieh are cultivated.
So how did our tour look like? The first thing we saw, were cement and steel vats, that were being used for fermenting grapes for Château Musar Red. After that, we moved to another room, where oak barrels were lying densly close to each other. As the guide explained, that were French Nevers barriques used for wine aging for about 1 year. What is significant, only a small part of them is always brand new. New ones are used for best of bests. Other barrels are being used several times. Every year, each wine is a blend of 3 different varieties of grapes. Then, after 3 years, they are bottled without filtration. The final aging process takes next 3 to 4 years and the wine is ready to be released in the 7th year.
White wines are fermented for 6 to 9 months, then bottled and blended at the end of their first year. They, are then stored in cellars for next 6 years.
Cellars made a huge impression on us. Not only they were enormous and filled with barrels, but also had their unique atmosphere. With bricked walls and arched ceilings, let us feel as transferred in time. Another interesting thing was the aging process - aging in bottles. It was a surprise for us, that they were using only natural methods for protecting wines from parasites, yeasts and insects. Can you imagine that they favor spiders, cobwebs and dust? All that is done purposely! Dust and cobwebs protect bottles of wine from light, spiders eat insects and in the result no chemical substances are needed to be used! A great idea to make the wine organic and totally ecological.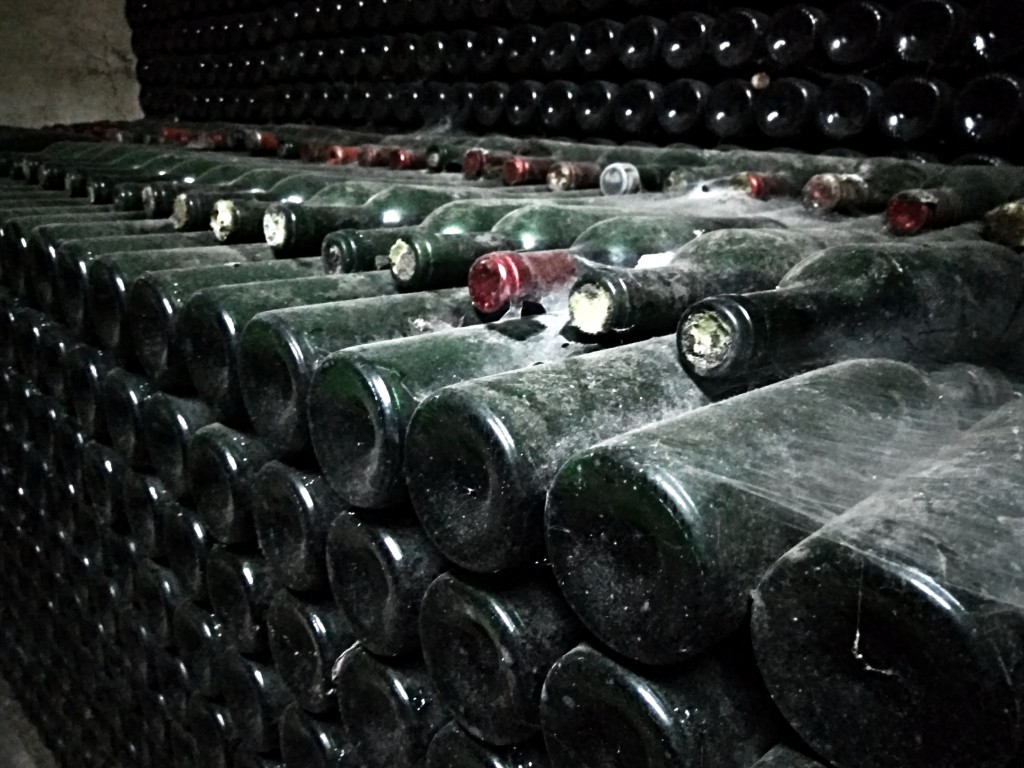 After visiting cellars, we started our wine tasting in Château Musar, that was another great experience and an unforgettable time... You should do that too!
Want to know more about it? Read posts on Lebanese Beaujolais Nouveau or wine tasting in Château Musar. Or even better, arrange an appointment in Château Musar, to do that personally! Enjoy!
See related