Travelling around Hokkaido was not planned, so neither was the stay in Sapporo. When I think about Sapporo, I think about Winter Olympics in 1972. And there is much more to do and see than only a ski jump. One of the towns that are close to Sapporo is Otaru. A nice, little town, with great buildings, some remaining historical architecture and brewery!
Yes, brewery. We heard and had Sapporo beer, that is one of the most popular brands in Japan, but Otaru beer was unknown for us. So why not to try it?
Otaru Beer is an organic beer in which you won't find either preservatives or colorants. That beer is produced according to a traditional recipe in which only hops, malt, yeasts and water is used. The brewery produces constantly three kinds of beer – a regular Pilsner, a dark one and a wheat one. Apart from that, they offer two non-alcoholic beers and have seasonal ones depending on the moment of the year.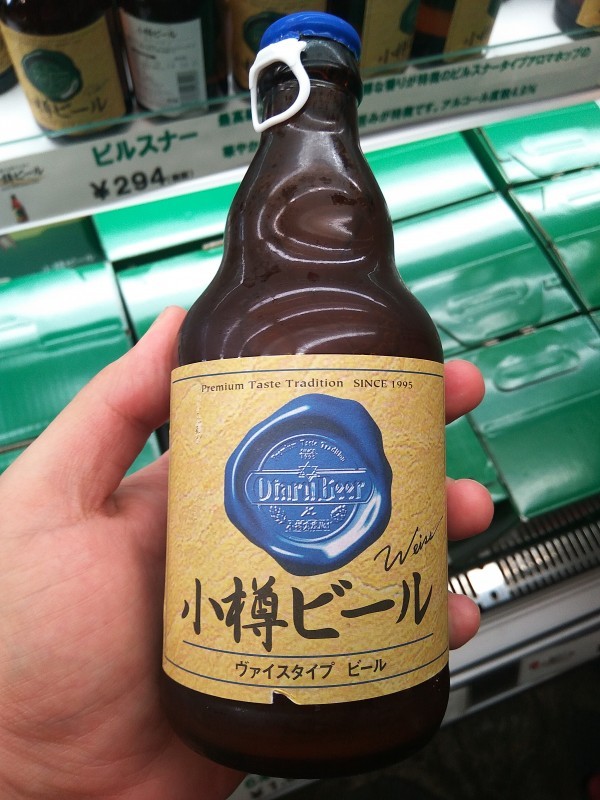 We started with a wheat beer (Otaru Beer Weiss marked by a blue stamp). It was refreshing, fruity and thirst-quenching. A delicate aftertaste of bananas and the sparklines made a very good composition. The color was light and milky because of the amount of yeasts. Otaru Beer Weiss is brewed according to the traditional Bavarian method, in which at least 50% wheat malt is used. Although that wheat beer seems to be light, don't be misguided – it has 5.4% of alcohol.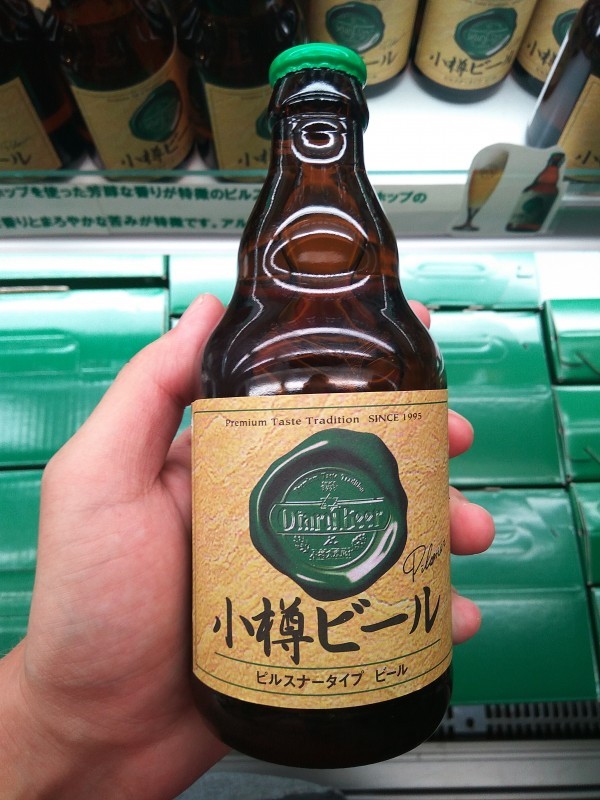 Then we had a regular Pilsner beer (Otaru Beer with a dark green stamp). A golden drink, full of aromas and with a perfect scent. It has 4.9% of alcohol, is refreshing and leaves a nice aftertaste.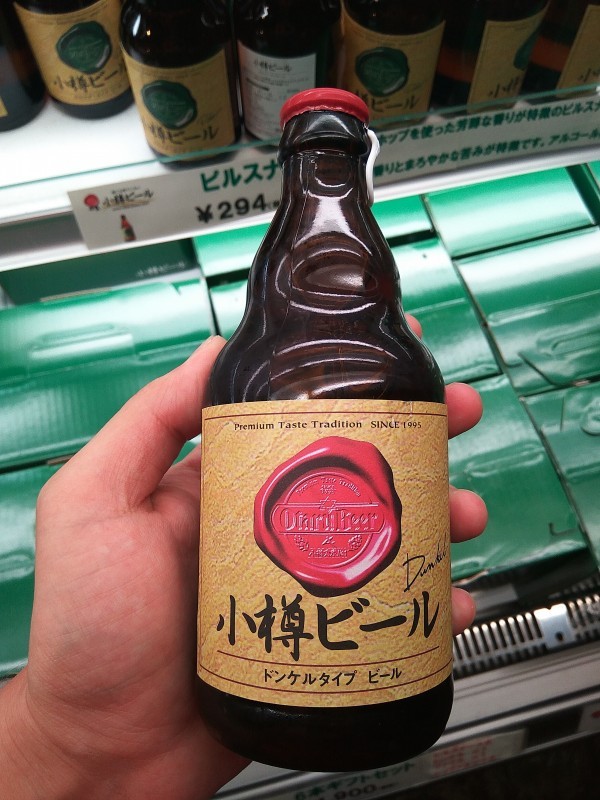 Finally, we tried Otaru Beer Dunkel marked with a red stamp. Brown, creamy and with a very well distinguishable caramel scent. As expected it was stronger than a Pilsner beer (5.2%), sweeter and in the same time a little bit bitter.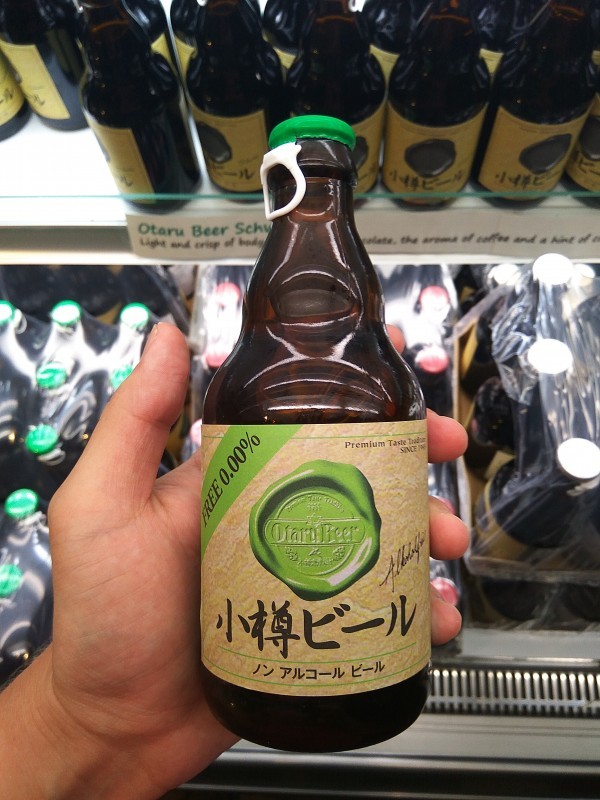 We also tried both non-alcoholic beers. And I must admit, they were really good. Not only comparing them with all other non-alcoholic, but also to some regular beers. In both cases, aromas were kept, flavors were not evaporated, and the color was preserved. Pale green stamp is reserved for a lager Free and a black label with a red stamp is for a non-alcoholic Otaru Beer Black.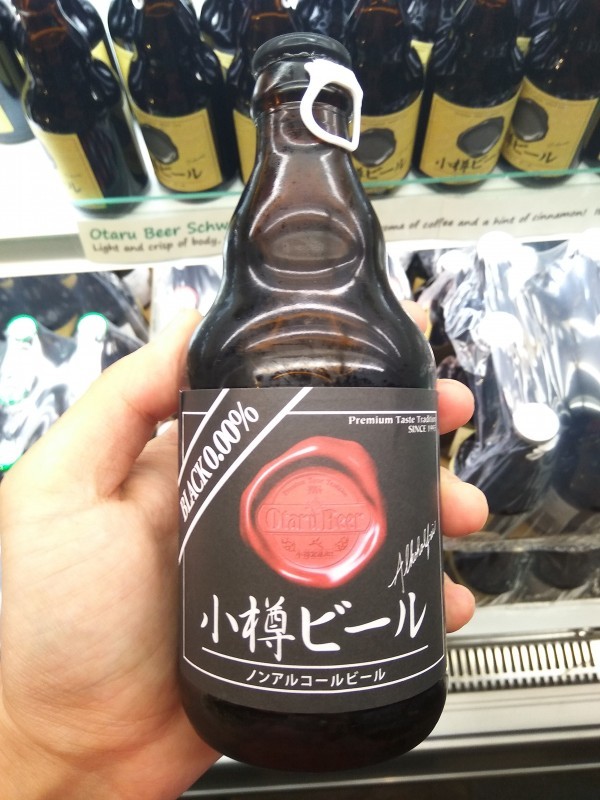 Both of them use only natural ingredients, that include hops, malt and water. While in the Otaru Beer 0% some hops' bitterness could be distinguished, in the black one, a slight sweetness in the aftertaste was a pleasant ending.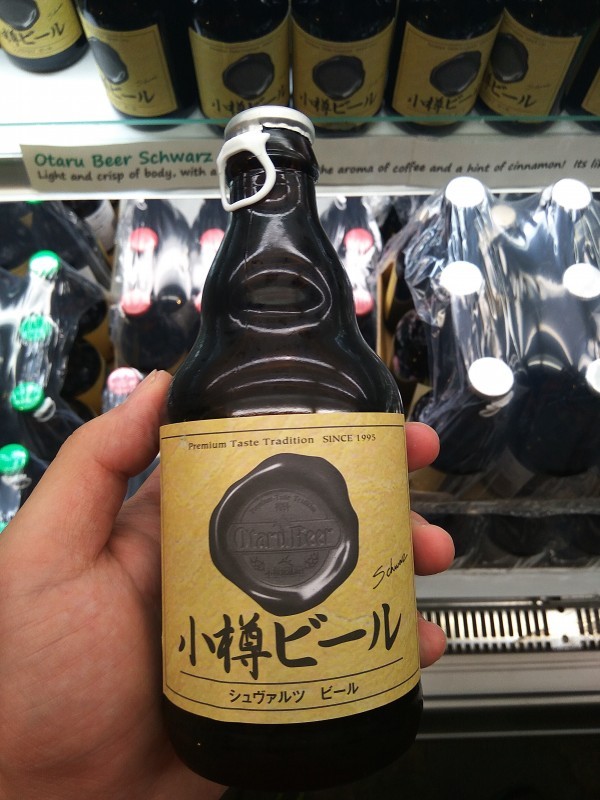 And then, there was the one we expected to be the best one. We were so curious about that seasonal beer. A limited edition, that appears only in July, was a mystery for us. How would it taste? Be fruity? Light or strong? Strongly sparkled? Otaru Beer Schwarz was something completely different from what we had expected. But it didn't mean that we didn't like it. On the contrary! That was the best one and we were glad, that we left it for the end. Not fruity, not very sparkling, but so good. Strong in the taste with some scents of chocolate, fitted perfectly to the atmosphere and scenery of Otaru.
See related