As we are coffee amateurs, cafés are our standard breaks in a day full of attractions. While sipping a wonderful coffee we can observe local people and even sometimes chat with them. You can appreciate much more all activities and sightseeing spots, when you have a couple of short breaks, that let you relax.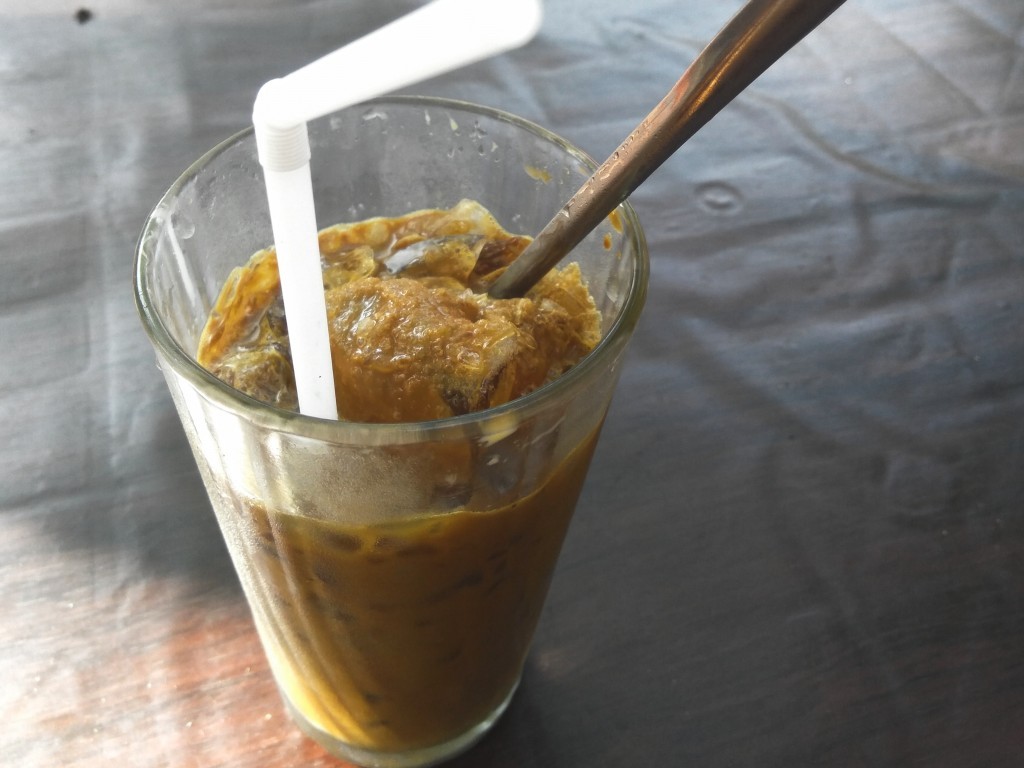 Coffee gardens with umbrellas, palm trees and colorful streets - that's what gives an extra insight into local life. Actually, that is the case since we were for the first time in Vietnam. At the beginning we did not appreciate that wonderful flavor of coffee, not only there, but in general. Coffee is coffee and has to be strong, well, strong enough to make you awoken and let you be in a full form after a long night. But, coming back to our Vietnamese story and to that exceptional coffee. Vietnam was a place where we - for the first time - met people who drunk more coffee than anything else.
Everywhere were signs with coffees, people drinking iced coffee on moto bicycles, shop assistants with a big doze of coffee in a plastic bag, drivers with their vacuum cups full of coffee. Coffee in a restaurant, coffee just at a stall, coffee sold from a machine, coffee sold by a guy with a trolley... to make it clear - everywhere a lot of coffee and a lot of people drinking coffee. For us, coffee was just OK. We could have a cup of coffee, enjoy it, stay in a restaurant and sip it, buy as a take away drink, so that we do not spend too much time on drinking it, but still it was only a soft drink. Let's say - nothing special, nothing unique. But... since our first stay in Vietnam, everything has changed. That great smell, that great taste… well everything that could convince you to try it, and finally be addicted to it.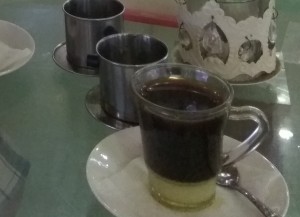 So... what is so special about it? The first thing is that is strong, well, maybe not so strong as you would make it as a student trying not to oversleep your exam, but still strong. The strength of it is reached in the process of brewing it. Not only Vietnamese people prepare it form a couple of full tea spoons of coffee poured with hot water, but they also boil it for several minutes. Thanks to that, both the flavor, the special taste and the strengths are stronger. Don't worry, traditionally it is served with condensed, sweetened milk. Thanks to that, it is not so bitter, and you do not feel how powerful it is. That coffee is sweet, for those who never add sugar to their coffee, but reasonably sweet. Two contradictory flavors balance each other and the compound of it, is just great. Of course, you can select a coffee without milk or a vegan style coffee with soy milk. For us, all ways of drinking it, were good. Doesn't matter whether that was a plain one - what elevated the taste of the coffee, whether it was sweetened by a condensed milk or it was served with soy milk - all ways were perfect, so that is up to you what you choose. Just enjoy it! Vietnamese coffee and grains used for preparing it are something special. If you smell the package of any local coffee, you will find scents not only of coffee but also of chocolate, sweet spices, nuts, tobacco and cocoa seeds. The same stays after you brew it. What is interesting, is that this coffee is oily, heavy, strong and very smelly. It encourages you to try it and by its look pushes you to do it... So go on!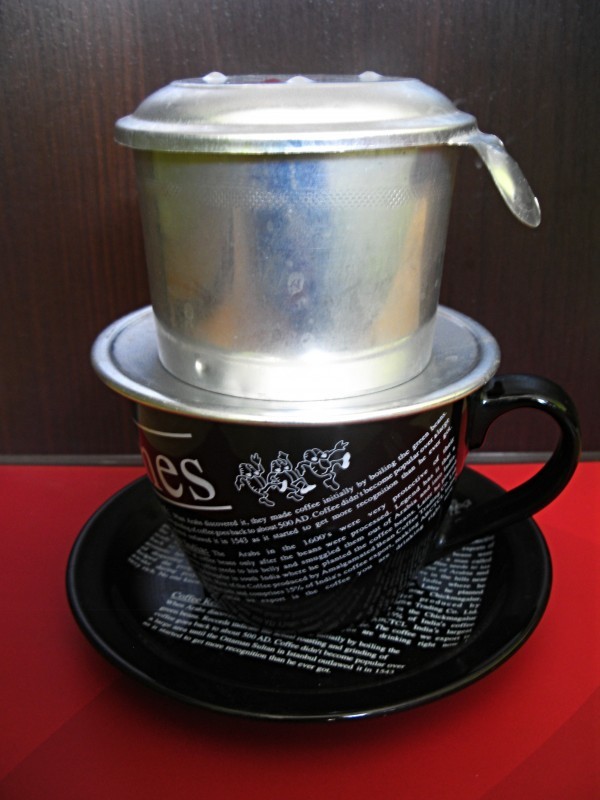 If you have no possibility of trying it in Vietnam, do it at home - check the recipe for a Vietnamese coffee.
See related